APSFA Medical Advisory Board
The APSFA is proud to introduce our Medical Advisory Team. These doctors and other professionals help make sure the APSFA provides the most complete and accurate information on our website as well as in our newsletters. Our advisory board members are selected as highly respected experts to provide both depth and range of experience in their specialties.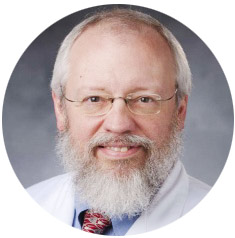 Thomas L. Ortel, MD, PhD
Professor of Medicine
Chief – Division of Hematology in the Department of Medicine
Professor of Pathology
Member of the Duke Cancer Institute
Dr. Ortel's research interests focus on the diagnosis and treatment of patients with bleeding and clotting disorders. He is particularly interested in the immune-mediated clotting disorders, antiphospholipid syndrome (APS) and heparin-induced thrombocytopenia (HIT). Dr. Ortel has participated in multiple studies investigating new anticoagulants (blood thinners) and the use of these therapies in high-risk clinical situations (for example, in the perioperative state and in patients with cancer). His laboratory investigates the mechanisms of clotting and evaluating new anticoagulants. Learn more.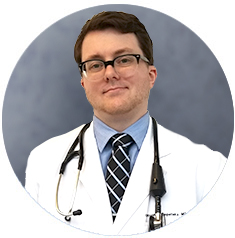 Christopher Repetsky, MD
Family Medicine Physician at Summa Health
A native of Cleveland, Ohio, Dr. Repetsky attended the University of Akron for his undergraduate studies. He is a summa cum laude graduate of the American University of Antigua College of Medicine. His professional interests include Primary Care, Neurology, and the application of science-based medicine.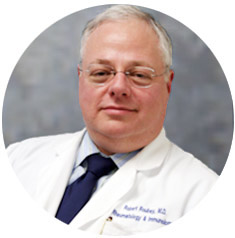 Robert A. S. Roubey, MD
Associate Professor of Medicine, School of Medicine
Division of Rheumatology & Immunology
University of North Carolina at Chapel Hill
Dr. Roubey's laboratory focuses on the antiphospholipid syndrome, an autoimmune disease in which autoantibodies with an apparent specificity for anionic phospholipids are associated with arterial and venous thrombosis, pregnancy failure, and certain other manifestations. Dr. Roubey is also the Principle Investigator of the Antiphospholipid Syndrome Collaborative Registry (APSCORE), an NIH-funded multicenter disease registry based here at UNC-CH. APSCORE is collecting detailed clinical data and tissue specimens from 2,000 patients with antiphospholipid antibodies and the antiphospholipid syndrome. Registry data and resources will support numerous immunological studies, genetic analyses, and clinical trials.
Are you a physician or researcher and wish to join our Medical Advisory board? Founded in 2005, the APS Foundation of America, Inc. is dedicated to fostering and facilitating joint efforts in the areas of education, public awareness, research, and patient services for Antiphospholipid Syndrome (APS) in an effective and ethical manner.
APS Foundation of America, Inc.
P. O. Box 801
LaCrosse, WI 54602-0801
DISCLAIMER: APS Foundation of America, Inc. website is not intended to replace standard doctor-patient visits, physical examination, and medical testing. Information given to members is only an opinion. All information should be confirmed with your personal doctor. Always seek the advice of a trained physician in person before seeking any new treatment regarding your medical diagnosis or condition. Any information received from APS Foundation of America, Inc. website is not intended to diagnose, treat, or cure. This site is for informational purposes only. Please note that we will be listing all donor or purchaser's names on the Donor page of our foundation site. If you do not want your name listed, please contact us to opt out. If you think you may have a medical emergency, call your doctor or 911 immediately.