Have You...
*APSFA ADVERTISEMENTS
APS & Related Diseases Research and Clinical Trials
At this time, the APS Foundation of America does not fund research, however we do plan on doing so in the near future. Please see our donate page for details
The following organizations are currently doing research on APS or related diseases. We encourage anyone who qualifies to participate in these clinical studies. By doing so, you could potentially help APS patients in the future!
Study Identifier

Principal Investigator

Contact Phone

Study Summary

APS ACTION
Hydroxychloroquine
Study (1)

Dr. Doruk Erkan Hospital for Special Surgery, New York, NY*

Joann Vega
(212) 774-2795

aPL-positive patients with no history of thrombosis or other systemic autoimmune diseases are randomized to receive hydroxychloroquine or no treatment in addition to their standard regimen. The study involves 11 study visits and 10 phone visits over 5 years.

APS ACTION
aPL/APS Registry (2)

Dr. Doruk Erkan Hospital for Special Surgery, New York, NY*

Joann Vega
(212) 774-2795

Any aPL-positive patient is included in this clinical database and repository. The study involves 11 study visits and 10 phone visits over 10 years.  

Microbiome
Study (3)

Dr. Doruk Erkan Hospital for Special Surgery, New York, NY

Joann Vega
(212) 774-2795

aPL-positive patients who are not receiving immunosuppressive treatment is included in this study that seeks to find if any particular intestinal bacteria may trigger aPL production. Participation will involve 3 study visits over a period of 2 months

PROMISSE
Study (4)

Dr. Jane Salmon / Hospital for Special Surgery, New York, NY*

Anasam Aslam (212) 774-2115

Pregnant (6-11 weeks preferably, but can usually recruit up to 18 weeks), history of aPL positivity with or without SLE.

AXLN1007 in Antiphospholipid Syndrome
(5)
Dr. Doruk Erkan Hospital for Special Surgery, New York, NY*
Joann Vega 
(212) 774-2795

Study Title: An Open-Label Proof of Concept Phase IIa Trial of AXLN1007 for the Treatment of Non-criteria Manifestations of  Antiphospholipid Syndrome.  
This is an open-label study where patients will receive 12 doses of study drug over 22 weeks for Non-criteria Manifestations of  APS (low platelet count, skin ulcers or abnormal kidney function).   
A Multicenter International Prospective, Randomized Controlled Trial of Hydroxychloroquine (HCQ) for the Primary Thrombosis Prevention in Persistently Antiphospholipid Antibody Positive but Thrombosis Free Patients Without Other Systemic Autoimmune Diseases
www.apsaction.org/research


* See the website above for additional US sites
APS ACTION International Clinical Database and Repository
www.apsaction.org/research


* See the website above for additional US sites
---

The primary mission of APS ACTION is to prevent, treat, and cure antiphospholipid antibody (aPL) associated clinical manifestations through high-quality, multicenter, and multidisciplinary clinical research. Their secondary mission is to refine and advance the definitions of aPL associated clinical manifestations through international collaboration and data sharing.
Their approach is simple: Members will work together to create a research alliance that will design and conduct clinical trials, and collect data via an international registry.
For more information, click the above link.
---
http://htc.medicine.duke.edu/modules/trials/index.php?id=20%E2%80%9D
Clinical Study 5806: Genetics of antiphospholipid antibody syndrome (APS)
Now Recruiting: We know very little about what causes antiphospholipid antibody syndrome (APS). Sometimes several family members have APS. Other times, one person has APS and other relatives have a different autoimmune disease like lupus or diabetes. Because APS sometimes runs in families, we think that certain genes may cause APS. The purpose of this study is to find the genes that cause
Participants will be recruited for this study using brief diagnostic inclusion criteria for antiphospholipid antibody syndrome. This includes: (1) Persistent presence of an antiphospholipid antibody (aPL), defined as: (a) Elevated anticardiolipin antibody level in the blood, present in medium or high titer, on 2 or more occasions, at least 6 weeks apart; and/or (b) Lupus anticoagulant present in plasma, on 2 or more occasions at least 6 week apart and (2) Presence of clinical symptoms seen in patients with APS.
Click the above link for more information.
---
Genetic Risk Factors Associated With Antiphospholipid Antibody Syndrome (APS)
Antiphospholipid antibody syndrome (APS) is characterized by the presence of antiphospholipid antibodies, which are proteins in the blood that interfere with the body's ability to perform normal blood clotting. Clinical problems associated with antiphospholipid antibodies include an increased risk for the formation of blood clots in the lungs or deep veins of the legs, stroke, heart attack, and recurrent miscarriages. It is possible that some people with APS have a genetic predisposition for developing the syndrome. This study will use a genetic strategy to identify potential inherited risk factors for the development of APS by recruiting people with APS who have family members also affected by the syndrome or by another autoimmune disorder, such as lupus or rheumatoid arthritis.
http://clinicaltrials.gov/ct2/show/NCT00482794
---
Nonmyeloablative Allo Stem Cell Transplant for Severe Autoimmune Diseases
Autoimmune diseases present a special challenge to clinicians and the aim of this protocol is to serve as a last-line effort for patients with unmanageable disease. The primary purpose of this study is to assess feasibility in terms of toxicity and engraftment of a less toxic, nonablative conditioning regimen of Campath-1H, moderate dose fludarabine, and cyclophosphamide for patients with severe autoimmune diseases.
http://clinicaltrials.gov/ct2/show/NCT00849745
---
Autoimmunity and Inflammation
The mission of Research Division at Hospital for Special Surgery is to attain the highest level of scientific excellence through basic and applied research and education in orthopedics, rheumatology and related scientific disciplines.
The goal is to identify the mechanisms underlying musculoskeletal and autoimmune diseases and to discover and develop effective approaches for prevention, diagnosis and treatment of these disorders.
HSS Currently has a research program on Autoimmunity and Inflammation. For more information, click the link below.
---
Eculizumab to Enable Renal Transplantation in Patients With History of Catastrophic Antiphospholipid Antibody Syndrome
Catastrophic Antiphospholipid Antibody Syndrome (CAPS) is a rare condition in which life-threatening blood clots form in multiple organs simultaneously and can lead to multi-organ system failure and death. The causes of CAPS are not entirely understood, but CAPS episodes are often triggered by stressful events such as infections, surgery, or trauma. For patients who survive an episode of CAPS, permanent kidney failure is not uncommon because the kidneys are the organ system most frequently affected in CAPS. Kidney transplantation is the treatment of choice for end-stage kidney disease, but patients with a history of CAPS are exceptionally high-risk kidney transplant recipients because the chance that surgery itself could trigger a life-threatening or transplant-threatening episode of CAPS is significant. As a result, patients with CAPS are not generally considered candidates for transplantation. Despite this, these patients have a severely decreased life-expectancy on dialysis and their long-term survival and quality of life would be greatly increased by a successful kidney transplant. In this trial, a drug called eculizumab will be tested for its ability to prevent CAPS after kidney transplantation in patients with a prior history of CAPS. Eculizumab is an inhibitor of the complement system, which is believed to be important in generating the inflammatory environment that leads to diffuse clotting of blood vessels in CAPS. The investigators hypothesize that by blocking the complement cascade using eculizumab, in conjunction with blocking the coagulation system, that kidney transplantation can be safely and successfully performed in patients with a history of CAPS.
---
The IMPACT Study: IMProve Pregnancy Outcome in APS with Certolizumab Therapy
The IMPACT study will evaluate the addition of certolizumab to usual treatment in pregnant women with antiphospholipid syndrome (APS) and repeatedly positive tests for lupus anticoagulant (LAC).
* Certolizumab is not actively transported across the placenta and is FDA approved for use in rheumatoid arthritis, psoriasis and Crohn's disease. Hundreds of patients with these conditions have used certolizumab throughout pregnancy, without evidence of fetal malformations or adverse pregnancy outcomes.
Certolizumab therapy requires a subcutaneous injection (similar to heparin), every other week, from week 8 to week 28 of pregnancy. This is the period when we believe APS causes damage to your placenta, negatively affecting your pregnancy (your health and that of your baby).
Certolizumab will be provided free of charge to patients who are found to be eligible for and agree to participate in the study
Click here to download more information.
---
Predictors of Pregnancy Outcome in Systemic Lupus Erythematosus (SLE) and Antiphospholipid Syndrome (APS) (PROMISSE)
The PROMISSE Study is an observational study of 700 pregnant patients, enrolled at nine major clinical centers. The purpose of the study is 1) to determine whether certain proteins (called complement split products) that can injure healthy organs can be used to predict poor pregnancy outcome in patients with systemic lupus erythematosus (SLE) and anti-phospholipid syndrome (APS), and/or 2) to determine whether elevated levels of circulating antiangiogenic factors predict pregnancy complications in patients with aPL antibodies and/or SLE.
http://clinicaltrials.gov/ct2/show/NCT00198068
---

Pharmacokinetics of Low Molecular Weight and Unfractionated Heparin in Pregnancy
To determine, through pharmacokinetic parameters, the ideal dosing protocol for dalteparin (a low molecular weight heparin) and unfractionated heparin for women desiring pregnancy who have evidence of an acquired (specifically, antiphospholipid syndrome) or inherited thrombophilia.
http://clinicaltrials.gov/ct2/show/NCT00721591
---

Effectiveness of Bridging Anticoagulation for Surgery (The BRIDGE Study)
Blood thinners, such as warfarin, prevent blood clots from forming, thereby reducing the risk of a stroke or heart attack. When people undergo surgery or certain procedures, they must stop using warfarin to prevent too much bleeding during and after the surgery or procedure. Some doctors prescribe a different blood thinner, one that works more quickly and wears off more quickly, to bridge the gap between starting and stopping warfarin. However, this short-term treatment is expensive, may increase the risk of bleeding, and has not been proven effective. This study will determine whether a bridging blood thinner called dalteparin is helpful or harmful for people with atrial fibrillation who stop taking warfarin in preparation for surgery or a procedure.
For more information you can download this FAQ or click the link below:
http://clinicaltrials.gov/ct2/results?term=NCT00786474
---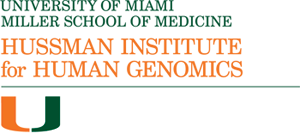 Throbmotic Storm (CAPS) Study
Most patients with venous thromboembolism present with either deep vein thrombosis, most commonly affecting the legs, or pulmonary embolism. A subset of these patients may present with a rapidly progressive clinical course that is characterized by multiple, life-threatening thromboembolic events, frequently developing in unusual locations (e.g., dural sinus vein thrombosis or intra-abdominal thrombosis). These patients may be difficult to treat, potentially unresponsive to standard therapeutic protocols, and also may manifest with complex coagulopathies, including disseminated intravascular thrombosis. This phenotype, which has been referred to as 'thrombotic storm', may be associated with an underlying primary hypercoagulable state. It has also been described in patients with antiphospholipid syndrome (referred to as 'catastrophic antiphospholipid syndrome', or catastrophic APS), malignancy, infections, and during pregnancy. Thrombotic storm has also been described in pediatric patients.
The primary purpose of this study is to characterize patients with 'thrombotic storm' syndromes (including patients with the catastrophic APS), track their subsequent clinical course over time, obtain detailed family history information to identify any potentially inherited patterns for thrombotic complications or autoimmune disorders, and identify individual genetic factors that contribute to this rare, but extremely serious manifestation. Participants in the study are asked to provide family history information, answer questions about medical and environmental history, provide demographic information, and provide a blood sample. Participants are also asked to update this information yearly. Travel to the researcher is not required and there is no cost to the participant. In addition, participants are not paid to participate.
Ultimately, we hope that data from this research will lead to improvements in prediction, diagnoses, prevention, and treatment of this serious disorder. For more information about this research or thrombotic storm, please go to www.MIHG.org or patients click here to download the brochure (physicians, click here to download the brochure). You may also contact 305-243-2365 during business hours or toll free 24 hours a day at 1-877-740-7744.
---
http://www.rarediseasesnetwork.org
The Rare Diseases Clinical Research Network was created to facilitate collaboration among experts in many different types of rare diseases. Our goal is to contribute to the research and treatment of rare diseases by working together to identify biomarkers for disease risk, disease severity and activity, and clinical outcome, while also encouraging development of new approaches to diagnosis, prevention, and treatment.
---

Pharmacogenetics of Warfarin in Puerto Rican Patients Using a Physiogenomics Approach
Warfarin (Coumadin) is a prescribed "blood thinner" medication used to make the blood less thick in people with high risk of forming blood clots. Despite the various methods to monitor this drug, life-threatening bleeding is a common undesired effect and might result in patient death. Patients starting warfarin therapy may require several weeks or even months to reach the appropriate blood level of warfarin. This blind practice could place the patient at high risk. There are several demographic and clinical factors that significantly influence how much warfarin the patient needs to attain the desired response. Genes, which control hereditary traits, are also important. Now, the investigators know that by using the information encoded in patient's genes the investigators are able to individualize the therapy. Two genes are considered to be involved in warfarin response (CYP2C9 and VKORC1). This study proposes to ascertain what CYP2C9 and VKORC1 variants are present in warfarin-treated Puerto Rican patients. To this purpose, a novel physiogenomic array comprising 384 variants in 222 genes of cardio-metabolic relevance will be used so the investigators are able to determine the structure of the Puerto Rican population in terms of ancestral contributions and how the admixture may impact the prevalence of CYP2C9 and VKORC1 variants. Secondly, the investigators will assess the association of these variants to clinical responses in order to develop a better method of dose estimation. The expected result is the improvement of warfarin therapy in Puerto Ricans. The proposed study will fill a gap in the knowledge of warfarin pharmacogenetics, providing new information on the prevalence of CYP2C9 (metabolism) and VKORC1 (sensitivity) polymorphisms in Puerto Ricans as well as their role in the warfarin response variability observed in this admixed population.
http://clinicaltrials.gov/ct2/show/NCT01318057
---
Clinical study in Antiphospholipid Syndrome (APS)
http://alexionclinicaltrials.com/aps.html
There is no cure for APS today, but doctors are researching potential new treatments to manage the disease in the future.
The objective of the clinical study is to evaluate the safety and tolerability of an investigational medicine in persistently antiphospholipid (aPL)-positive patients with at least one of the following symptoms (which are called "non-criteria manifestations") of APS:
-  aPL-related kidney problems    
-  skin ulcers (erosions on the skin)     
-  low platelets in your blood
The effectiveness of this investigational medicine will be determined by how many patients have a complete, partial, or no response to the non-criteria symptoms of APS.
If you are an APS patient (or a friend or family member of a patient) who is interested in participating in this study, contact Alexion at clinicaltrials@alxn.com or call 855-687-1988.
Page last update: 02/20/2018
The APS Foundation of America, Inc. website and forums are both volunteer run and funded by donations to the APSFA.
Website hosted by Dreamhost. Website created and maintained by Heidi P.

DISCLAIMER: APS Foundation of America, Inc. website is not intended to replace standard doctor-patient visits, physical examination, and medical testing. Information given to members is only an opinion. All information should be confirmed with your personal doctor. Always seek the advice of a trained physician in person before seeking any new treatment regarding your medical diagnosis or condition. Any information received from APS Foundation of America, Inc. website is not intended to diagnose, treat, or cure. This site is for informational purposes only. Please note that we will be listing all donor or purchaser's names on the Donor page of our foundation site. If you do not want your name listed, please contact us to opt out. If you think you may have a medical emergency, call your doctor or 911 immediately.
APS Foundation of America, Inc. will be building a database with your email, name and address information for future mailings. Your information will be kept confidential and not sold to any third parties. You may opt out at anytime by emailing us.
APSFA ©2005-2016 | APSFA Privacy Policy | APSFA Advertising Policy | 501(c)3 Public Charity EIN #203085295